Come by and Join us for a class!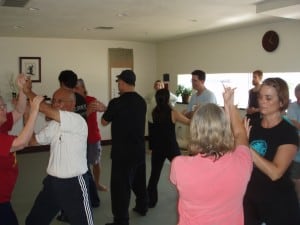 Austin Recreation Center – 1301 Shoal Creek (map)
We meet each Tuesday night at the Austin Rec. Center at 7:30.  Improve your health, challenge yourself mentally, and have a great time.   After attending the 7:30 class for a while, we would now like to invite class member to arrive at 7:00 to begin weapons classes.  Please contact us if you have any questions.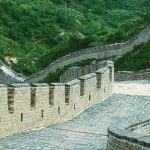 www.TaichiBasics.com  We write for and actively participate in the community at TaichiBasics.  Check out these articles and subscribe to their blog to receive monthly essays related to improving your practice.
World Tai Chi Day Pushhands Demonstration
Thank you to everyone that came out and participated in the pushhands demonstration.  Everyone did a great job.  Check it out here:

Recent Articles
In a recent poll of the Tai Chi Basics community I asked what information would help improve their tai chi the most. Many of the responses you could guess: How do I improve my balance? How do I improve my stance? How should I breathe during the form? How
(... read more)
I am so happy, no, let's say ecstatic, every time I find a piece of research that backs up this idea: The mind and the body would never do anything to hurt you. This is a brave statement. I know that there are people out there in excruciating pain. With
(... read more)
Thankfully the world is waking up to the power of using tai chi to reduce stress and anxiety. Across the years that I have been teaching, the reasons that people come to class have changed. Often they are interested in the martial and meditative aspects. But increasingly
(... read more)